Membership Information
Learn more about our membership opportunities
"I have been in awe of what FALA does for its members and in turn for our senior population."
~Terry Harrell, Owner/Operator, Mimi's Care Cottage Inc.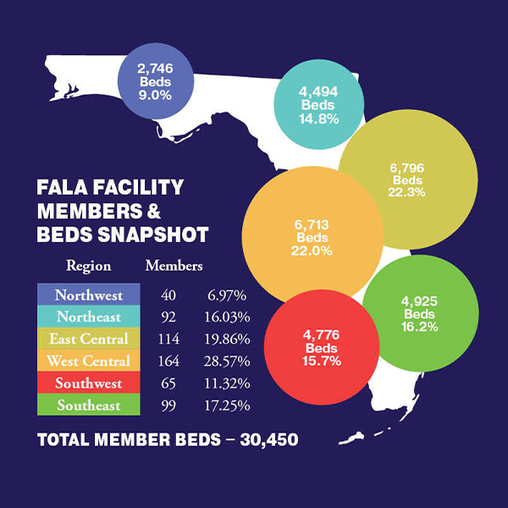 For 30 years, the Florida Assisted Living Association has provided education, legislative advocacy, regulatory support, and consumer awareness. We understand the challenges faced by assisted living owners and operators, and we want our members to stay abreast of the issues that impact their business, residents, and staff. By joining FALA, members also have the ability to get limited legal advice and become a part of a network of ancillary health service providers and non-health related businesses who want to help you succeed. Many of our non-health related FALA members provide our facility members with discounted services for your business and its employees, where permitted by law.
​
FALA gives our members a voice – and the more members there are, the louder the FALA voice will be heard at our state capitol. FALA has also made a commitment to our lobbying efforts by hiring two full-time lobbyists who work on assisted living issues year-round. More and more assisted living facilities and adult family care homes are joining FALA. Why not join today and be a part of this growing organization?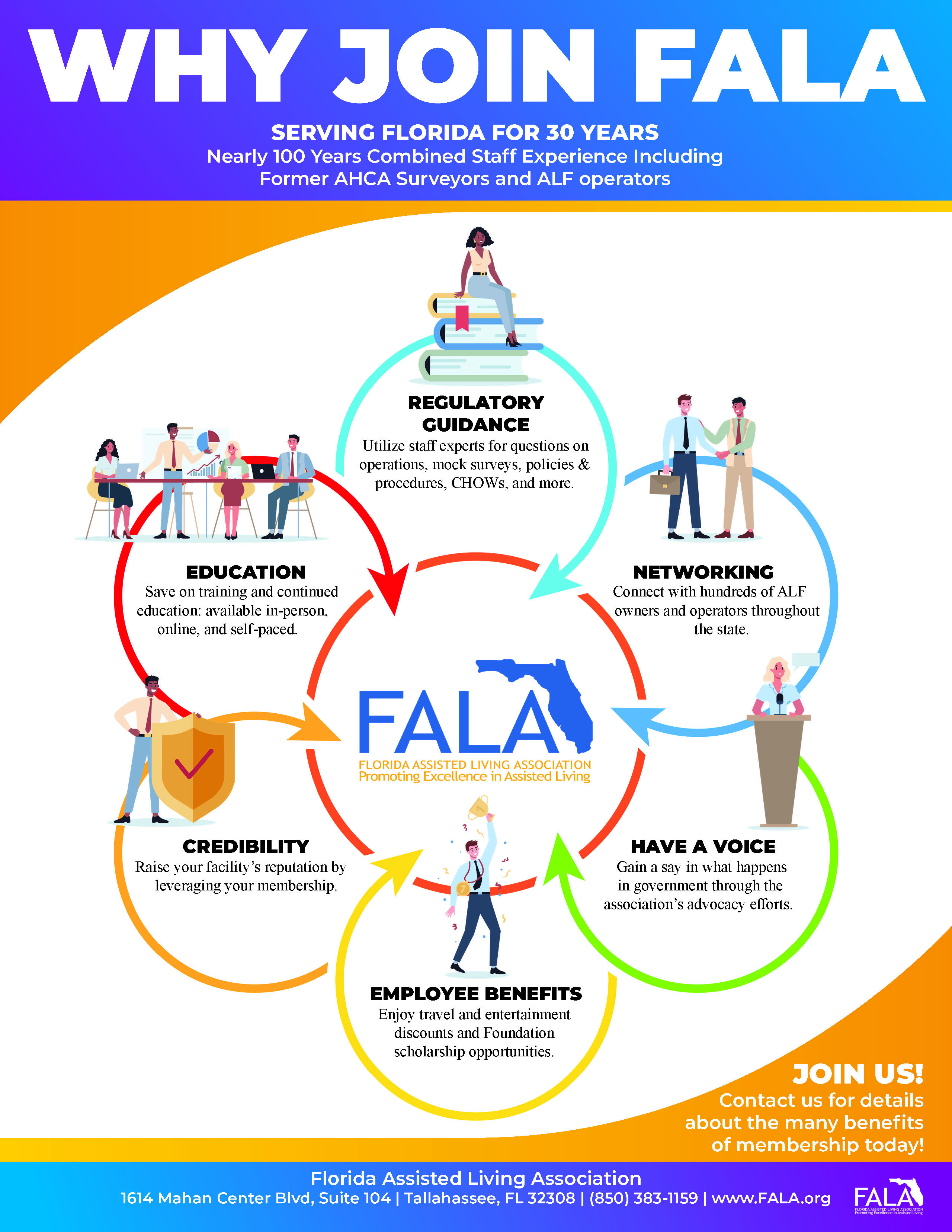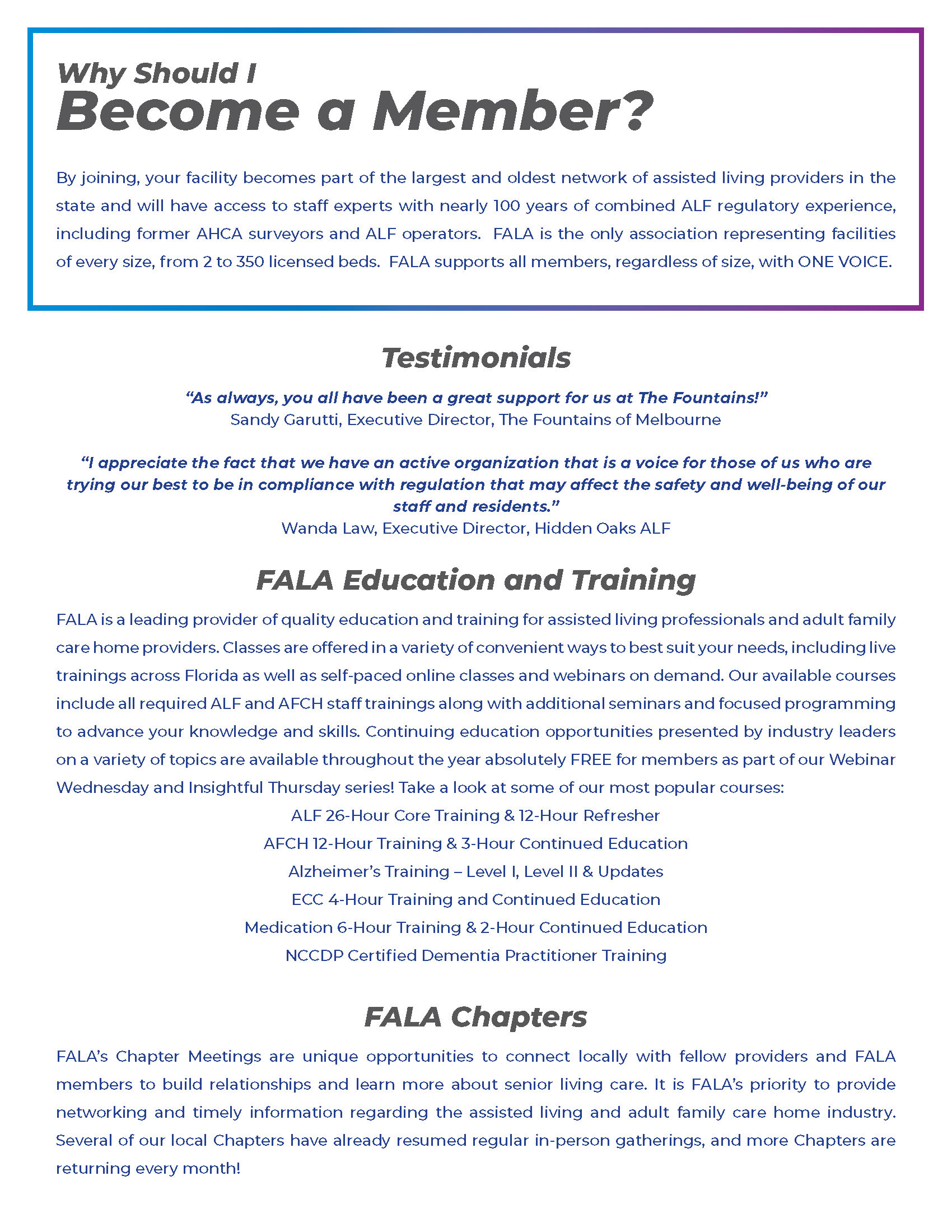 Local Component

Chapter meetings create opportunities for members to connect with each other, share experiences, and celebrate the great work happening in their community. Local chapters sponsor a wide range of activities, including educational programs and community awareness campaigns.
State Component

The State component advocates for the assisted living industry before Florida legislature and regulatory agencies. Their efforts ensure that assisted living and adult family care home interests are represented and heard on important issues affecting the industry and their residents. State conferences and regional meetings provide opportunities that assist FALA members to expand relationships with others throughout the assisted living industry.
---