Rasmussen University
If you want to start a career in nursing, there's reason to be optimistic. Demand for both licensed practical nurses and registered nurses has remained steadily strong and employment growth projections from the Bureau of Labor Statistics (BLS) show both occupations outpacing the national average. In fact, the BLS projects employment of registered nurses to grow by 221,900 and employment of LPNs to grow by 65,700 by 2029.1 With education requirements that can be completed in relatively short order, these rock-solid caregiving positions provide an appealing avenue for many to achieve a better life.

​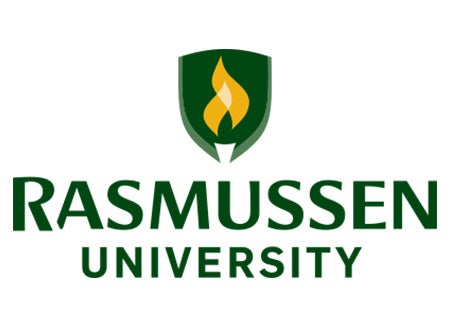 If you're ready to qualify yourself to fill one of these coveted healthcare positions, choosing a nursing school is not a decision you should make lightly. There are different modalities, curriculum and outcomes associated with every program. It's important to ensure these align with your personal and professional priorities.
The fact that you're doing your research shows you're diligent and that you take your future seriously. The Rasmussen University School of Nursing is just as devoted to the future of nursing. We're constantly hard at work developing and improving nursing programs that will equip and empower our graduates to make an immediate impact in the industry.
Keep reading to learn how the Rasmussen University School of Nursing stands apart from the rest.
10 Facts you didn't know about the Rasmussen University School of Nursing
If you're evaluating any of the Rasmussen University School of Nursing programs, you came to the right place. Consider the following facts as you further your research.
1. They offer Nursing programs spanning from Diploma to Doctorate
Nursing is a broad field and home to professionals with a wide variety of educational backgrounds. At Rasmussen University, you have the opportunity to pursue Nursing education options ranging from a Practical Nursing Diploma all the way up to a Doctor of Nursing Practice. This means we can help you advance your education from nearly stage of your career. Whether you're fresh out of high school and just getting started or a savvy veteran nurse looking to lead, we have programs that can fit your goals.
With seamless transfer policies that aim to maximize your existing college credit and program offerings that naturally build upon one another, we strive to make advancing your education as straightforward as possible.
2. Rasmussen University has board-approved nursing programs in states across the country
Our Nursing programs are offered at campuses across six states, in addition to completely online programs. Florida, Kansas, Illinois, Minnesota, North Dakota and Wisconsin all have nursing programs approved by their corresponding state's Board of Nursing.
Additionally, Rasmussen University is home to three entirely online programs created for working nurses: the RN to BSN program, the Master of Science in Nursing program and the Doctor of Nursing Practice program. All three allow busy working nurses to advance their nursing education on their own time from the comfort and convenience of their homes.
3. Year-round education puts emphasis on getting started sooner
No one wants to be stuck in limbo. We understand that if you're interested in returning to school, you likely want to get on the path to graduation sooner rather than later. With limited waiting lists, year-round education and multiple start dates per year, you can spend less time waiting and more time learning the skills and subjects needed for a successful nursing career.
Every year, Rasmussen University offers enrollment dates in January, April, July and October so you're not stuck waiting for a strictly Fall or Spring semester enrollment cycle to get started. This year-round schedule also helps beyond getting started sooner: It doesn't give as much room for extended breaks between courses where the knowledge and skills you've developed can fade—it stays fresh as you keep building.
4. Rasmussen University is a top educator of nurses
With over 16,000 Nursing alumni calling Rasmussen University home, it's safe to say our faculty know a thing or two about preparing students for their nursing careers.2 Every year hundreds of students advance their nursing education here, and Rasmussen University is proud to be the #1 educator of Practical Nursing graduates in Florida and Minnesota.3 But that's not all—we're also the #1 educator of Associate's degree in Nursing graduates in the entire country!4
5. The Practical Nursing Diploma program provides an appealing entry option into nursing
Licensed practical nurses (LPNs) are an essential piece of the puzzle for our healthcare system. They keep clinics running, provide compassionate care for our senior citizens and are some of the most dependable members of a healthcare team. The Practical Nursing Diploma program at Rasmussen University is a great option for those looking to get their start in a nursing career as soon as possible because the program can be completed in as few as 12 months.5
This program is offered at campuses in Minnesota and Florida, and provides a fast track into the field. From there you can choose to stick it out on an LPN career path long term, or pursue an Associate's degree in Nursing through the Professional Nursing LPN –to RN bridge offering.
6. The School of Nursing offers several pathways for aspiring registered nurses
The end goal for many nursing students is consistent: graduate from college and fulfill the licensure requirements needed to become a registered nurse (RN). That being said, there's more than one path to becoming a registered nurse as aspiring RNs have the option to earn either an Associate's degree or a Bachelor's degree in Nursing. While there's a good argument to be made for pursuing either credential, know that Rasmussen University has options for whichever path you choose to pursue:
The Professional Nursing Associate's degree in Nursing (ADN) program can prepare you to become an RN in as few as 18 months with a hybrid mix of on-campus and online courses.5
The Bachelor of Science in Nursing (BSN) program provides two options for pre-licensure nursing education. The BSN Standard Degree path is for students with little or no college credits and can be completed in as few as 33 months.5 The BSN Second Degree path, which can be completed in as few as 18 months, is for students who already hold a Bachelor's degree and would like to make a career change into Nursing.5
7. The RN to BSN program aims to make advancing your education attainable
We know that ADN-RNs have a lot on their plates. For many, the idea of adding college coursework to an already demanding schedule can make earning a BSN seem daunting, even if they know it's the right move for them professionally. The RN to BSN program at Rasmussen University aims to make this step in your education as manageable as possible, and can be completed in as few as 12 to 18 months.5 Courses are offered online in a competency-based education (CBE) format that provides additional flexibility for completing your work. In this format, the only hard deadline you'll have is to complete all of your coursework by the end of the term. While you'll still have instructors and reminders making sure you're progressing at a reasonable pace, this gives you some breathing room. Students in CBE courses have everything they need to complete their work from day one, so instead of stressing and rushing to meet a weekly assignment deadline during a particularly busy week, you can either work ahead or catch up later without issue. The program offers working nurses some financial flexibility as well. The RN to BSN Get Started Grant can offer significant savings to eligible students.
8. Three Master of Science in Nursing specializations offer avenues to nursing leadership
For nurses looking to expand upon their undergraduate education, Rasmussen University offers a Master of Science in Nursing (MSN) program with three distinct specializations that equip students with graduate-level nursing leadership skills:
Nursing Leadership and Administration: This MSN specialization prepares students to take on leadership roles with courses that will develop skills in personnel management, financial planning, healthcare administration and interdisciplinary leadership.
Nursing Education: Looking to lead through teaching? The Nursing Education specialization provides students with the skills needed to effectively develop and implement educational programs for the next generation of nurses.
Healthcare Technology, Simulation and Informatics: This specialization equips students with the knowledge needed to implement several emerging healthcare technologies. This includes the use of health informatics systems as well as healthcare simulation technologies for education and training.
Like the RN to BSN program, this graduate program is designed with working nurses in mind. These MSN courses are offered online in our flexible competency-based education format which can help make the time demands of education and work more manageable.
9. Coursework is designed to produce well-rounded nursing professionals
Whether you're learning how to administer an IV drip, monitor patient vital signs for potential trouble or mastering the finer points of pharmacology, it's no secret that Nursing education requires a substantial focus on technical knowledge and hands-on practical skills. While that's clearly a hugely important piece of your nursing education, there's more to being an effective nurse than an encyclopedic knowledge of ailments and treatments—you'll also need to refine the transferrable skills that will make you an effective member of a care team.
The Nursing programs at Rasmussen University were all deliberately crafted with this in mind. Students will learn to communicate effectively, navigate new technologies, think critically, work as a team member and behave in a professional manner with coursework that puts an intentional focus on these skills.
10. Dedicated student support services will be there when you need it
College-level coursework is no joke, but know that you won't be on your own. Rasmussen University provides extensive student support services to ensure you'll have everything you need to be put into position for success.
The Library & Learning Services team can provide you with a wealth of helpful academic resources, including tutoring, live chat with staff, test prep resources (including NCLEX materials), nursing skills videos and a writing lab that can provide you with direct feedback and suggestions for any academic writing you'll do. Additionally, our 24/7 technical support team will be there to help you handle any technology-related hiccups in stride. Of course, progressing through your Nursing program is only part of the equation, so you'll also have the Career Services team to help prepare you for the job search with interview advice, resume reviews and more.
It can be a long path to graduation, but if you're willing to put in the work, Rasmussen University is committed to helping you get there.
Now is the time to start your nursing journey
The Rasmussen University School of Nursing has a lot to offer aspiring nurses. No matter your circumstances, priorities or career objectives, our goal is to help prepare you to make a difference in the field.
​Are you curious about what Rasmussen University Nursing programs could offer you? Request more information to get in contact with an admissions advisor, or visit the School of Nursing page to take a closer look at individual programs.

1Bureau of Labor Statistics, U.S. Department of Labor, Occupational Outlook Handbook, [accessed September, 2020] www.bls.gov/ooh/. Information represents national, averaged data for the occupations listed and includes workers at all levels of education and experience. This data does not represent starting salaries. Employment conditions in your area may vary.
2As of July 14, 2020, Rasmussen University had 7,564 students enrolled in School of Nursing programs. As of June 30, 2020, Rasmussen University had 16,039 nursing alumni. This number represents the total number of those who graduated from a School of Nursing program between March 20, 2006, and June 30, 2020. For the spring quarter of 2020 (April–June), Rasmussen University had 767 full-time and adjunct nursing faculty.
3According to 2016, 2017 and 2018 Licensed Practical/Vocational Nurse Training conferrals as reported in IPEDS.
4According to 2016, 2017 and 2018 Associate Degree Registered Nurse conferrals as reported in IPEDS.
5Time to completion is dependent on the number of accepted transfer credits and courses completed each term.
---
EDITOR'S NOTE: This article was originally published in November of 2010. It has since been updated to reflect information relevant to 2020.
Will Erstad
Will is a Sr. Content Specialist at Collegis Education. He researches and writes student-focused articles on a variety of topics for Rasmussen University. He is passionate about learning and enjoys writing engaging content to help current and future students on their path to a rewarding education.