Received a NOID (Notice of Intent to Deny) in Florida? What to Expect
Date posted
March 18, 2022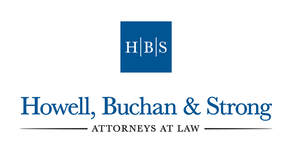 In Florida, business and professionals licensed by state agencies are subject to rigorous requirements in order to operate. Florida law governs the requirements to get and keep a license. Applicants submit an initial application (or renewal application) and are customarily notified by the state agency if additional information is required. Generally speaking, there are three types of license applications: Initial, Renewal, and Change of Ownership. Failure to provide required information to the Agency for Health Care Administration (AHCA) means you could receive a NOID or Notice of Intent to Deny the application for licensure.
Received a NOID? Know Your Options
If You Do Nothing, You'll Lose Your License This usually happens when you fail to follow instructions on the NOID. You are required to respond within 21 days of receipt of the notice.
File a Petition for Formal Administrative Hearing If you are seeking a full-blown trial challenging the state's reasons for the denial of the license, you will need to file a petition for a formal administrative hearing. Since this is a lengthy and complicated process, a lawyer should be retained to draft and file the Petition. The requirements are detailed and your Petition can get tossed out if you fail to follow the specific requirements of the law. It is very common for government agency attorneys to seek a dismissal of a Petition filed by a non-lawyer on the grounds that it does not meet certain requirements for pleading a case. Note: This is also a potentially costly option.
Request an Informal Hearing In this option, you admit to the violation(s) or reasons for denial in the NOID and ask for a hearing officer to hear your case and decide the penalties. Because you are admitting to violations or not meeting the requirements for a license, you are at the mercy of the Informal Hearing officer who is usually an employee of AHCA or DOH. While these officers claim to be neutral, our Firm does not accept the premise that Informal Hearing Officers can fairly judge a case, due to the fact that they are on the payroll of one of the sides.
Hybrid File a Petition for Formal Administrative Hearing, Then Seek a Written Settlement Agreement Our Firm has extensive experience with the process and knows what works and what does not. Often, we employ a strategy on behalf of our clients that begins by challenging the allegations in the NOID, just to put AHCA (or DOH) in a defensive posture where they have to prove the allegations. This involves our attorneys drafting a detailed Petition for Formal Administrative Hearing (the "Petition"). We conduct a little discovery and then start negotiating with the Agency attorneys to try and convince them that they have a weak case for denying our client a license. Our goal under this general scenario is to discover evidence and facts that make the Agency pause and consider working out a written Settlement Agreement with our client. An agreement whereby the client does not admit any violations, promises to fulfill certain obligations, the Agency withdraws the NOID, and issues the license. While every case is different, this scenario is a general approach our Firm takes.
What Can Trigger a NOID: The Omission Letter
The Agency for Health Care Administration typically sends what is known as an "omission" letter within 30 days of receipt of an application. The omission letter notifies the applicant that AHCA needs additional information in order to consider the issuance of the license. Typically, some of the items requested by AHCA in an Omission Letter are:
Additional proof of financial ability to operate (bank statements; continuing funds)
Blanks left on the application itself where required information is missing
Proof showing that all owners and employers have been background checked
After the Omission Letter is sent to an applicant there are typically two scenarios:
AHCA does not receive the information within the deadline period (usually 30 days) or
The supplemental information submitted by (the application) is deemed "incomplete" or not satisfactory by AHCA officials.
​
It is at this point that AHCA issues a Notice of Intent to Deny.
Received a NOID? Your Next Step Matters
Notices of Intent to Deny generally have a 21-day deadline to respond to or the decision to deny becomes final.
WARNING: It is important to point out that we encounter individuals, management personnel, and professionals who wrongly, in our opinion, attempt to handle things on their own.
Many incorrectly believe the Notice of Intent to Deny can be remedied in simply writing a response to AHCA or merely filling out the document known as an Election of Rights (EOR) and sending it into the Agency only to be later disappointed when the Agency issues a Final Order denying the license (or license renewal) because the response is deemed insufficient.
Notice of Intent to Deny Response
It is our recommendation that if you receive a Notice of Intent to Deny from Florida's Agency for Health Care Administration you promptly seek the advice of an experienced health care attorney. Along these lines, we further recommend that you:
Gather the Notice of Intent to Deny, together with any other documents/correspondence to or from AHCA
Don't forget to include copies of the application and supporting documents
Schedule a consultation or telephone conference with an experienced health care attorney to review all of the relevant documents
It is important to have the Notice of Intent to Deny, together with all relevant documents reviewed by an experienced lawyer well within the 21-day period in order to determine AHCA's basis for denial and to evaluate viable strategies for getting your application back on track.
At Howell, Buchan & Strong, Attorneys at Law, our attorneys review the Notice of Intent to Deny along with documents submitted by the client to determine a basis for challenging the denial. Generally speaking, we draft a Petition, in conformity with legal requirements, challenging AHCA's basis for denial along with a completed Election of Rights (EOR) form. This slows down the denial process and allows us the opportunity to communicate with AHCA in an effort to get the application back to the licensing unit so that the license can be issued. While every situation is different we endeavor to work promptly and strategically to put our client's license application back on course to be issued.
---
Read the original article here.
Have questions? Contact lawyerhelpnow@jsh-pa.com